Continuing Education
October 8, 2013
Injection Site Sarcomas: Is It Really Just the Cat?

Sponsored by: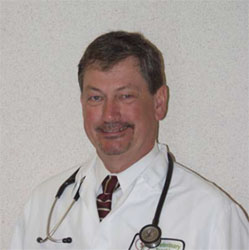 Dennis W. Macy, DVM, MS
Dr. Macy is a native Southern Californian and the son of the late Richard Macy, DVM of Whittier, California. He received his DVM from the University of California at Davis and his MS degree from the University of Illinois. He is Board Certified in both Oncology and Internal Medicine. Dr. Macy has had a long academic career and has over 150 publications, two United States Patents, and has received international research rewards for his contributions to our understanding of vaccine-associated sarcomas in cats.
Dr. Macy is past president of the ACVIM specialty of Oncology and he has served on The World Health Organization Committee on Carcinogenesis. In January 2008 he retired from Colorado State University after more than 30 years of service in order to commit more time to Cancer Care Specialists (a private oncology referral practice he founded in 1990 in Las Vegas, Nevada) and to head the oncology department at Desert Veterinary Specialist in Palm Desert, California. Dr. Macy has two children and enjoys travel and the outdoors.