Continuing Education
June 11, 2013
Commercial Pet Food - Common Myths/Misunderstanding and Probiotics - Their Use in Dog/Cat Therapeutic Nutrition

Sponsored by: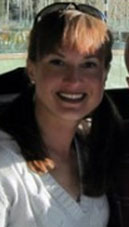 RuthAnn Lobos, DVM CCRT
Dr. RuthAnn Lobos graduated veterinary school from Louisiana State University. Before joining Nestle Purina in 2005, she practiced in a multi-doctor small animal practice in Austin, TX. She currently works as a veterinary communications manager on the Purina Veterinary Diets brand of the business. In this role, she supports veterinary colleges across the country and serves as technical support for the sales consultants, through lecturing on nutritional management of diseases in dogs and cats and strategic relationship development. Fostering her interest in orthopedics and sports medicine, in 2010, Dr. Lobos became certified in canine physical rehabilitation through the Canine Rehabilitation Institute. She continues to practice as a relief veterinary in Austin, TX, on evenings and weekends.
When she is not involved in veterinary medicine, Dr. Lobos enjoys spending time with her husband and three dogs (a French Bulldog, a German Short Haired Pointer, and a Chocolate Lab). She is an avid triathlete and marathoner and also enjoys fly-fishing, hiking and camping.